THE INNOLINK GROUP is a multi-service enterprise focusing on the development and provision of two different economic entities – knowledge-driven leadership services and personnel services. Our synergies are targeted especially at understanding customers, providing market visibility, and improving the efficiency of business operations. We generate verified value and impact for the business operations of our customers. In short, we facilitate everyday management.
Business-oriented knowledge-driven management of customer relationships and phenomena:
Our knowledge-driven management services facilitate the making of up-to-date decisions every day and assist in transforming the information generated during business operations into successful and impactful management.
Innolink Staff Staffing and Recruiting:
We are the place where work and employees meet. Our confidential cooperation practices and broad partnership network make it possible to optimise your staff volumes and develop your business in a controlled way. We will find the right people for the right tasks, for the right reasons.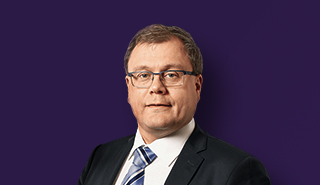 Kimmo Oila
Chairman of the Board
Lawyer and specialist in international law, business transactions, and IPR contract law. Master of Science in Engineering (industrial management) and entrepreneurial partner of law office Lexia Asianajotoimisto Oy. Positions of trust and chairman posts on the boards of various companies and organisations. In his spare time, he serves e.g. on the board of the Finnish Paralympic Committee.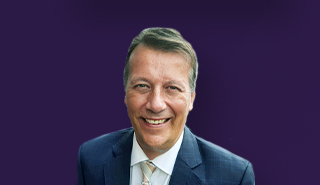 Mika Kiljunen
Board Member
Internationally accomplished and experienced specialist in personnel services, leadership and management consultancy, and tourism. Based in Manila, he acts as the Director of the Asian and Pacific operations for Global Marine Travel.

Petri Lampinen
Board Member
A solid specialist in asset management and investment, he progressed from banking operation management positions (at Interbank, Mandatum Pankki, Sampo Pankki) to the CEO's post at Taaleri Varainhoito Oy. Currently serves on the boards of several businesses (e.g. Taaleri Pääomarahastot, B2B Solutions, Coinmotion, PJL Consulting).
Jarkko Varvio
Board Member
An emotionally intelligent jack of all trades. A former top seller of Jaguar and Land Rover cars. This legendary ice hockey hero employs lessons from the world of sports to enrich the operating models of personnel services. He brings aspects of teamwork, sparring, and pressure tolerance from the professional world of team sports into the world of business. Managing Director of Innolink Staff Oy and partner of Innolink Group Oy.

Pekka Vuorela
Board Member
A visionary professional of knowledge-driven leadership who has worked at Innolink for over 15 years with tasks relating to the implementation of surveys, account management, consultation, and operational management. Serves large and medium-sized public and private sector customers with knowledge-driven leadership solutions. Serves in a position of trust on the industrial policy committee of the Service Sector Employees association Palta and on the client account advisory board at Ilmarinen. Managing Director of Innolink Group and partner of Innolink Group Oy.
Be a part of our success story?
Looking for new talents. Do you want to become a member of the Innolink team and build the best knowledge-driven leadership consultation business in Finland? Or are you a solid professional of personnel service business?
To redeem our place as the top actor both nationally and internationally, we want to bring in the outstanding top of knowledge-driven management professionals.
Check out the current job opportunities at Innolink.
Check here