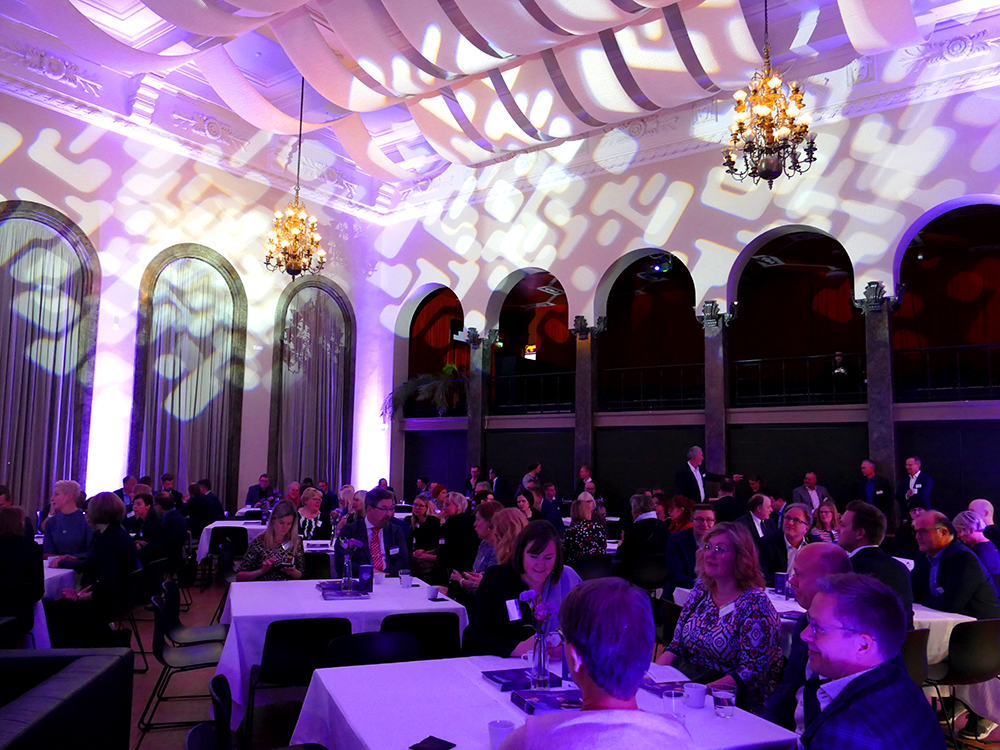 Two years ago, we at Innolink set out to be the specialist of knowledge-driven leadership. This vision obligated us to contemplate every day what it would take to achieve this goal. We carried out a thorough international analysis of the market sector including market research, data analytics and knowledge-driven leadership consultation. We were especially interested in the knowledge-driven leadership initiatives taken in the UK, Germany and the US. We soon learned that the culture of knowledge-driven leadership is more advanced in these countries, and it is also viewed more comprehensively. The findings are further explained by the fact that, in proportion to the GDP figures, operators in the above-mentioned markets make 5–6 times more investments in knowledge-driven leadership services than their Finnish counterparts. Thus the culture of investments and service purchases is much more advanced in these countries.
At the end of last year, we boldly concluded that Finnish companies need more information and sparring when it comes to knowledge-driven leadership. As there is relatively little reliable information about knowledge-driven leadership available in Finland, we decided to meet this need for information and carry out a study to examine the status of knowledge-driven leadership among private, public and third-sector decision-makers.
Throughout the year and alongside the research work, we were creating a campaign aimed at maintaining the importance of knowledge-driven leadership in the market. We also wanted to hear about inspiring knowledge-driven leaders from their colleagues, companies and organisations. The Knowledge-driven Leader 2019 competition was open to all, and we were surprised to see how many fantastic candidates were entered into the competition. We interviewed each candidate personally, and finally selected three top finalists for each category.
The year of knowledge-driven leadership culminated on 31 October 2019 with the "Tiedolla Johtaja" gala (Knowledge-Driven Leader gala), organised for the very first time. The gala focused on celebrating knowledge-driven leadership solutions and brought together around 150 Finnish top decision-makers. For the first time in Finland, the knowledge-driven leaders of 2019 were awarded in the gala in separate categories for organisations and individuals.
The gala provided a great opportunity to hear, for example, of the possibilities of artificial intelligence and of the different perceptions, possibilities and implementations of knowledge-driven leadership. In addition, we published the research results concerning the current status of knowledge-driven leadership in the top 100 organisations. The study was aimed at testing the concept of knowledge-driven leadership and the mindset of organisations; we wanted to find out what knowledge-driven leadership means to Finnish organisations. Two main themes emerged from the results. Knowledge-driven leadership was generally understood as business intelligence, which is focused on personnel and knowledge management. Another emerging major theme was knowledge leadership, which means leading people and organisations and incorporating knowledge into the everyday life of organisations. When we viewed the results, it was gratifying to see that most of the organisations have already incorporated knowledge-driven leadership into their strategies as a goal. Furthermore, the organisations feel that knowledge-driven leadership is of great importance for their competitiveness.
The knowledge-driven leadership panel held at the gala was organised based purely on customer wishes and requests: "We would like to hear more about actual customers, faced challenges and successes." The panel discussion dove deep into the everyday world and implementations of knowledge-driven leadership, viewed from the perspectives of different organisational activities. The panellists Minna Cousins from Vaasan, Pasi Antinmaa from Nokian Heavy Tyres, Tarmo Martikainen from Pirkanmaa Hospital District and Katja Soini from Vahanen Group made some very interesting speeches at the gala, thanks to their incredibly extensive experience and down-to-earth perceptions.
My personal goals for the gala and for the entire Knowledge-Driven Leader year can be concluded into two themes: 1. Generating ideas and making people ask themselves what kind of knowledge-driven leaders they actually are. 2. Generating concrete discussions in organisational management groups on the current status, significance and future development points of knowledge-driven leadership in their own organisation.
Oh yes, who were the award-winning Knowledge-Driven Leaders of 2019? In the individual category, honourable mentions were awarded to Pasi Antinmaa (Nokian Heavy Tyres) and Ermo Haavisto (Satakunta Hospital District). The Knowledge-Driven Leader of 2019 is Jyrki Keinänen (AINS Group). In the organisational category, honourable mentions were awarded to Coxa Hospital for Joint Replacement and Talenom, and the Knowledge-Driven Leader of 2019 is Lapland Hospital District.
This year and the "Tiedolla Johtaja" gala have truly shown that we have some amazing pioneer organisations and individuals in Finland in the field of knowledge-driven leadership. Innolink is going to turn the "Tiedolla Johtaja" gala into an annual tradition. I am fascinated to see what kind of new Knowledge-Driven Leaders will come forward in 2020!
Pekka Vuorela
CEO, Innolink
#tiedollajohtaja2019