We build performance measurement systems to help customers achieve their strategy and accomplish their objectives.
Innolink supports clients
in gaining a competitive
advantage by using
customer, market and
data intelligence.
Our mission is to make everyday leadership tasks easier with survey research, data analytics and consulting services for informed decision making.
We help you to make the right strategic
decisions and set the targets for your
business based on your strategy.
Innolink supports you to reach them.
How do we do this? Innolink
provides you a view of your
performance from your clients
perspective in a dynamical
competitive landscape
and helps you to develop
activities and projects by
permanently measuring
how you perform
towards the targets.
Powered by state-of-art technology,
most advanced analytics skills
and massive research capacities
Innolink supports clients in
obtaining tangible insights
regarding their customers
segments and people.
See video
Founded in 1991, Innolink is an international
consulting company headquartered in Finland.
We partner with our clients to adapt their
business models  to competitive markets and
shifting customer requirements.
Innolink owns massive
research capacities
and a global reach,
that allow us to carry
out a large number of
projects with even
shortest leadtimes.
Key facts:
contact us
Innolink covers all key regions globally and delivered more than 6000 surveys in over
100 countries.
Market Coverage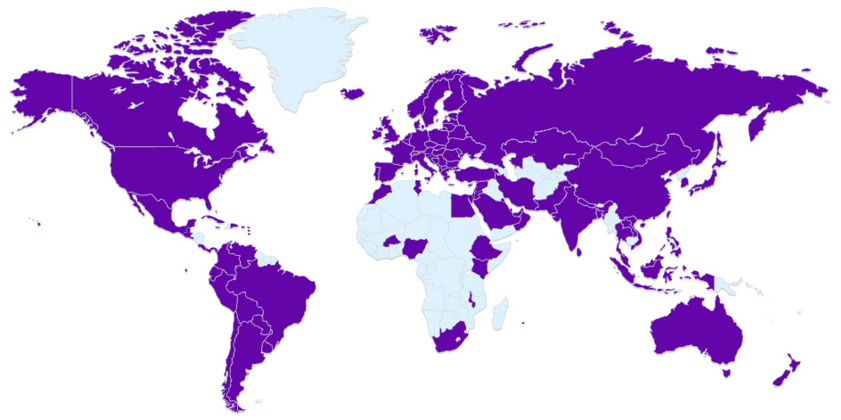 Now available: Guide to knowledge-driven leadership
Recently published: International knowledge-driven leadership survey 2020
In 2020, Innolink´s knowledge-driven leadership survey covered for the first time an international territory, aiming to explore the different approaches in United States, United Kingdom, Germany, Switzerland, Austria and Finland. The results were sometimes surprising, very often eyeopening, and in various cases good lessons to learn from. Enjoy reading!