Recruitment process as a success story: Case Modulex
Modulex A/S is part of the Modulex Group and has a wealth of knowledge and experience in solving and implementing signage and visual branding. Modulex offers a complete package of consulting, project management, production, sourcing, logistics and installation.
You can see the company's handprint wherever people travel: airports, hospitals, shops, exhibition halls, schools, universities, the main streets of the world as well as domiciles for companies and organizations.
Last spring Modulex was looking for a Country Manager in Finland and needed a trustful partner in the search and recruitment process. Based on recommendations Modulex chose Innolink as its partner.
The recruitment process turned out to be a true success story. We received almost a hundred applications. Paid LinkedIn and Facebook advertising campaings were used in order to reach the desired target groups. Modulex was closely involved throughout the process and also present in the final interviewing phase since it was crucial to find just the right candidates. Overall, it took two months to complete the process.
"From the very beginning I met a very dedicated and competent team from Innolink. We experienced a very thorough and effective support where we were presented to several good candidates", Jens G. Hansen, Group Sales Director & Co-owner, describes the co-operation.
As a result of the highly successful recruitment process Modulex found a perfect match who now works as a Country Manager in Finland.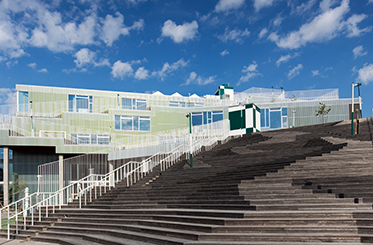 Want to learn more about Innolink's personnel services? Click here.